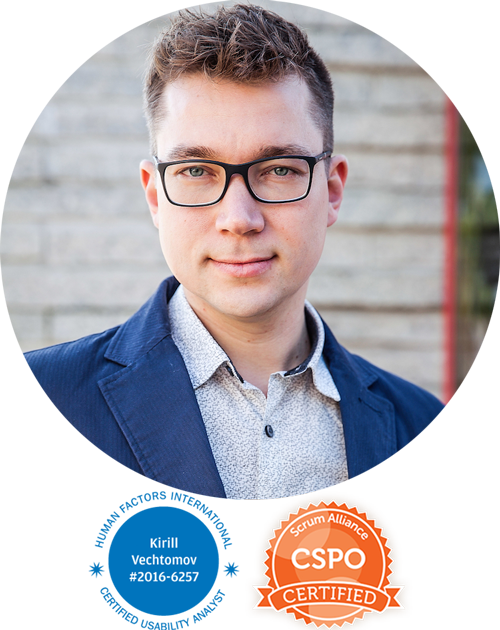 I geek out about prototyping and value proposition development, and passionately believe that many more people creating products can benefit from rapid prototyping and testing their ideas early and often. That's why I launched a non-profit educational resource Get Prototyping academy →. 
Currently, working at Amazon and building the future of hiring & recruitment.
I've helped with user research, product strategy and design
Kirill is one of the most talented design consultant/engineer I have worked with so far, he takes time to understand the domain, business-process, key-outcomes and critical-success-factors before coming up with meticulous details of a design. His approach is consultative in nature – he listens to the client and asks the right questions – ascertains assumptions and removes preconceived notions before finalizing his deliverables. I wish him all the best in Softvision and beyond!
Sr Director - Digital Transformation, Softvision
Kirill's critical thinking skills, ability to effectively communicate with clients, teamwork and his willingness to learn are all valuable traits that make him a great asset to any team. He is not afraid to ask the tough questions when necessary and his ability to be analytical and problem solve make him a valuable collaborator to any design team!